Thank you to everyone at Tecasy Ranch for helping us plan the perfect winter gathering for our family and friends.   Snowshoeing through the trees at Tecasy was magical and we look forward to doing it again next year!
- Snowshoe through Tecasy (2020)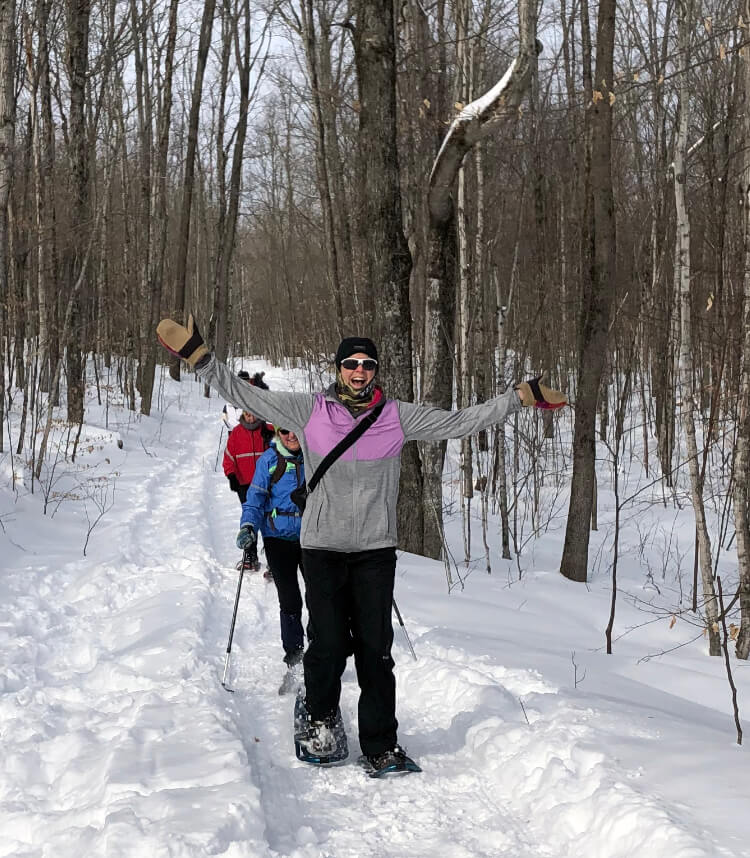 As leaders, our goal is to get today's youth outdoors and appreciate the value of our environment and its importance to wellbeing. The availability of affordable outdoor space that can accommodate large units like ours is becoming scarce and we struggle to find ideal locations.  Thanks to Tecasy Ranch, the property was a perfect fit for our year-end camp weekend! The Ranch provided us with large open spaces for games and team building, trails for exploration and skill development and campfires for sing-a-longs and s'mores.  Everyone had an amazing time and we look forward to many more adventures!
BY GIRL GUIDES - AMY BICKMORE